Student Massage Clinic near Me
with Myo-Structural Bodywork
or Swedish Massage
in Jacksonville FL …
The Florida School of Advanced Bodywork Offers Their
Student Massage Clinic
to the Public in Jacksonville, FL
By Appointment Only
(904) 337-1602
Fridays from 10am to 10pm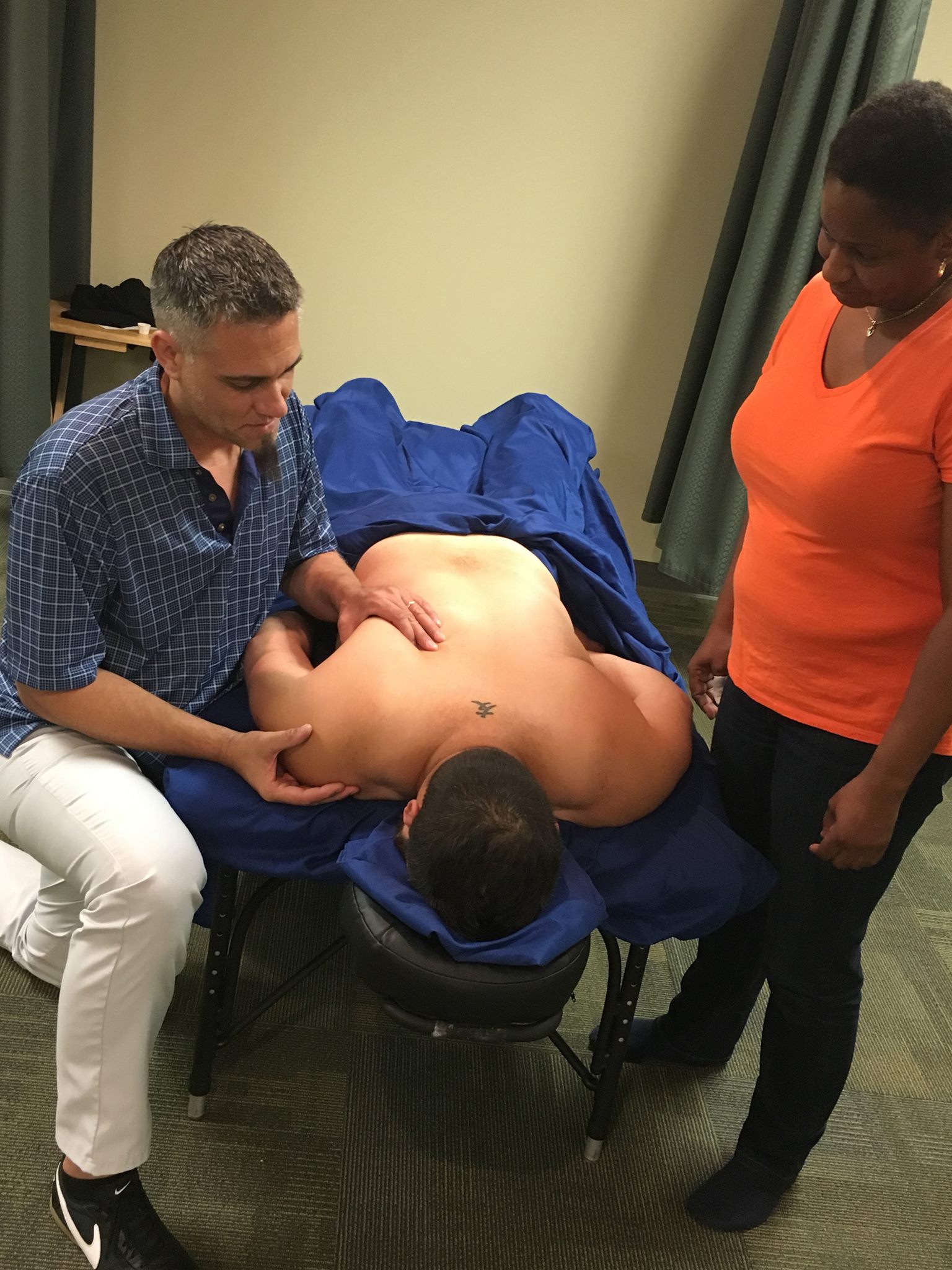 Our students need your participation and feedback to improve and refine the skills they learn in our school. To achieve that, we offer very low cost therapy sessions. Yet you'll find that due to our strong focus on highly therapeutic strategy and techniques, our students will provide you with very high quality therapy, as good or better than many already practicing therapists.
90 Minute – Structural Bodywork Session – $60
2 Hour – Structural Bodywork Session – $80
1 Hour – Swedish Massage – $40
Student Massage Clinic –
Clinical / Medical Massage School
in Jacksonville
Once students reach their midway point in our program and successfully fulfill their required course material, they become eligible to begin their clinical experience in our Student Massage Clinic by giving full-body therapeutic massages (Swedish Massage) or specific treatment of soft tissue pain due to injury or postural distortion (Structural Bodywork) to the general public.
The Student Massage Clinic is a place where students develop confidence in their assessment and practical skills before graduation.
We promise that you will find our students to be among the most well trained therapists in the region. And you will want to return for more at every opportunity. If a student does NOT perform to your expectations, we want to know that. This allows us to help our students improve and become the Leading Edge therapists so many of our graduates have become.
So PLEASE, make your appointment for our Student Massage Clinic at our Clinical / Medical Massage School, Jacksonville, Florida.
For MORE DETAILS and to LEARN MORE about our Student Massage Services, Please CLICK HERE
Please Schedule

Your Student Massage Appointment

by Calling:
(904) 337-1602
DIRECTIONS TO THE CLINIC:
9424 Baymeadows Road, Suite 200
Jacksonville, FL 32256