Basic Information and Schedules including what to expect on your First Day of School…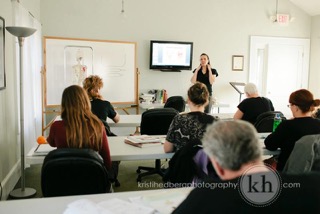 Your first day of school you will have orientation covering school policies and procedures. You'll receive your textbooks and supplies and a look into your course outline and class syllabus.
You will also receive your mailbox number for corresponding with our schools Director.
The day is informative and light in nature. It's a time where students introduce themselves to each other and become familiarized with each of their classmates background.
Then, after orientation is completed you break for lunch.
The remaining day or evening time we start the process of giving the students study tips to maximize your comprehending of class material.
See here at the Florida School of Advanced Bodywork we want all of our students to feel at ease and comfortable as you start your education in our Professional Clinical Massage Therapy program.
Class Calendar  2023- 2024
2023
Term:                  Begins:                     Ends:
Spring 2023       March 6, 2023           August 25, 2023
Summer 2023    June 5, 2023             November 17, 2023
Fall 2023            August 28, 2023       March 1, 2024
Winter 2023       November 27, 2023  May 24, 2024

Daily Class Schedules
Monday – Swedish Massage
Tuesday – Anatomy and Physiology
Wednesday – Kinesiology
Thursday – Clinical  Structural Bodywork
Friday – Last 3 Months – Student Clinicals
Term Class Schedules
Full–Time Classes — 24 Weeks
Monday – Thursday   9:00am – 2:00pm  OR Eve: 5:30pm – 10:30pm
Part–Time Classes — 48 Weeks
Monday & Tuesday 9:00am – 2:00pm  OR Eve: 5:30pm – 10:30pm for 1st 24 Weeks
Wednesday & Thursday 9:00am – 2:00pm  OR Eve: 5:30pm – 10:30pm for 2nd 24 Weeks
* (Student Clinic will begin at mid-term)
Holidays Observed
Labor Day, Thanksgiving, Christmas/New Years (2 weeks off)  Memorial Day,
Independence Day, Martin Luther King, Jr. Day
CONTACT US TODAY & GET STARTED