A Biography & History
of Kyle Wright
Kyle C. Wright, LMBT
Founder & Director of Education
Instructor of Clinical Massage Therapy & Structural Bodywork
Founder of the Schools of Advanced Bodywork
Kyle Wright is the founder and president of the North Carolina School of Advanced Bodywork, Inc., in Charlotte, and the Florida School of Advanced Bodywork, Inc., in Jacksonville.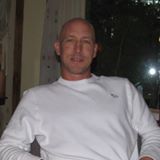 His new school's curriculum and health care facility is devoted to the treatment and ongoing clinical research of postural-related problems, muscular imbalances and myofascial pain.
Kyle offers regular continuing education seminars for the National Certification Board for Therapeutic Massage and Bodywork. He teaches a variety of postgraduate training courses to further educate licensed therapists in the evaluation and treatment of structural imbalances and musculoskeletal pain.
Kyle's original NCSAB's curriculum was initially developed in 1992, when he founded his first of five Southeastern Schools of Neuromuscular and Massage Therapy, Inc., in Jacksonville, Florida. There he developed the clinical and practical portion of the clinical massage therapy and structural bodywork curriculum. Kyle wrote and self-published the manual Clinical Neuromuscular and Structural Bodywork, which served his former students of the Southeastern Schools for the past 16 years.
Kyle's Early Career & Training
Kyle's massage career started in 1984 when he graduated from Suncoast School of Massage Therapy, Inc. in Tampa, Florida.  He had the privilege of learning from and assisting Paul St. John, LMT, in the instruction of the St. John Seminars from 1986 through 1991 while maintaining his practice at the Jacksonville Neurological Clinic for 6 years.  Kyle went on to work at the North Florida Center for Head, Neck and TMJ.
In 1988, Kyle opened up two "Wright Centers of Advanced Bodywork" centers in Jacksonville and Ponte Vedra Beach, Florida, becoming one of the first providers of clinical bodywork in the community.
Kyle's Vision Lives On . . .
His vision still lives today as The Wright Centers are successfully operating after 25 years. Kyle's continual commitment to the field of bodywork has given him the opportunity to work in conjunction with many physicians specializing in neurology, orthopedics, podiatry, radiology, chiropractic, and dentistry. He has also worked with many of the industry greats in athletic training and physical therapy and nationally renowned massage therapists. He served as an instructor on the teaching rotation of the Complimentary/Alternative Medicine (CAM) curriculum at the University of North Florida in Jacksonville, Florida.
Kyle continues to travel and work with the worlds' top professional golfers playing on the PGA and European tours. His treatment strategies include cardio training, light workouts, and stretching three hours before their tee times and massage and bodywork in the evening to enhance their peak performance.
Honors & Speaking
Kyle was honored to be selected as Massage Therapist of the Year by the Florida State Massage Therapy Association in the North Florida Chapter in 1992.
He has been a speaker at:
• The National Convention for Osteopathic Medicine
• The Florida Chiropractic Convention
• The Florida State Massage Therapy Convention
• The Mayo Clinic, Physical Therapy Department, in Jacksonville, Florida
• National certification courses for strength and conditioning coaches and trainers Kyle is a 25 year member of the American Massage Therapy Association and Florida State Massage Therapy associations.

---
DON'T WAIT! … CONTACT US TODAY & GET STARTED